BIOEVOLUTION

It is best to grow safely
What is the evolutionary last of Bioevolution?
A last that, in addition to changing size, it changes shape for each size.
Its looseness of toe and instep allows the correct growth of feet and fingers.
Maturation and perfection of the march: walk, run and jump.
Made of natural materials free of chrome and nickel.
Maximum breathability.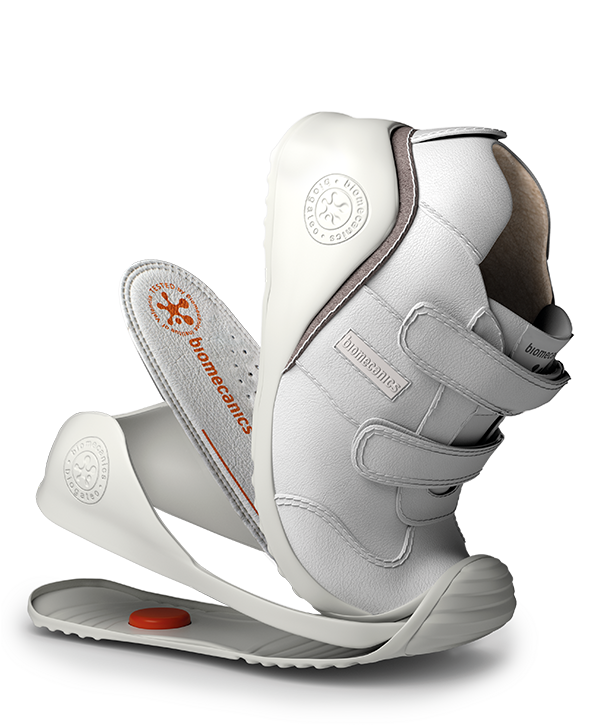 Removable antibacterial flat insole
Soft stabilizer, frees the ankle and protects the foot
Braking zone
Rear shooter
Comfortable interior with flattened seams
Thermal comfort, micro-perforated leather lining
Natural materials
Reinforced toe
Flex zone
Approximately how often do they change size?
Did you know that the growth of their feet is irregular?
Each size requires a last
Foot growth is rapid but not constant
One in three children has deformities due to inappropriate footwear
It suits:
01.
Remove the insole to ventilate the shoe.
02.
Inheriting footwear is not recommended for foot development.
Our clients say
'??When you try this shoe, you won't want any other. You will see that they walk much more safely. They feel comfortable. My son has always used them and he is already three years old. '??
Experts reviews:
'??As the child grows, his foot changes shape. The last must adapt and leave space so that the foot does not feel imprisoned and has freedom of movement at all times.'??